MAY 11-13 & OCTOBER 5-7 – BERLIN, GERMANY
JUNE 15-17 & OCTOBER 26-28 – SAN FRANCISCO, USA
***
// 3-DAYS TO…
Improve your leadership skills
Collaborate better
Connect with likeminds
Clarify your path
in the Service of the Earth and Humanity
***
// 3-DAYS FOR…
Community organizers, interested to learn methods to include diverse cultural contexts, beliefs and voices
Project facilitators, open to intuition based exercises, that help create insights into complex social dynamics
Peers, interested to share their ideas and wisdom about global movement building
Those open to further collaboration towards building a global democracy
***
// CONTEXT & CHALLENGE
How do we build a global distributed democracy that enables us to create a future that nurtures us and the planet?


How can existing movements, better collaborate and support each other to achieve this goal?
***
// HOW IT WORKS
the collaboration incubator is a mix of a conference, think tank,
leadership & vision worksop.
In the leadership training part we learn about change process facilitation theories, principles and tools. 

We apply these tools to a cause that is relevant for our organizations, our movement and beyond. This feeds our shared vision.
Our think tank explores ideas and projects that connect our different fields of transformation towards a higher purpose. 

The conference is conscious networking and sharing of our wisdom as informal representatives of our fields of change.
***
// METHODS & SCHEDULE
Our evolving learning process is built on: 
the embodied mindfulness practice of Social Presencing Theater, the living systems inspired process of Dragon Dreaming Project Design and the socio-cultural understanding of Evolutionary Work.
Processes will evolve over time according to need and utility.
.
block

DAY 1

DAY 2

DAY 3

arrival

SESSION

SETTING SOCIAL CONTEXT

4D SYSTEM MAPPING

Unleash global field dynamics

(EW, SPT)

BIRTH GIVING DIALOGUE

Birthing projects out of emergent possibilities

lunch

soft arrival & snacks

SESSION

OPENING & SENSING

People, context, vision

Embody global village (EW; SPT)

COLLECTIVE VISION &

GOAL SETTING

Tap into shared vision (DD)

Crystallizing themes & goals (DD)

CLOSING SESSION

Harvesting & Integration

dinner

departure from 4pm

SESSION

DINNER

FREE / *CO-RESPONSIBILITY

incubator funding and co-development

rest
EW evolutionary work
SPT social presencing theater
DD dragon dreaming
***
// TEAM & FACILITATION
VISION, INITIATION & FACILITATION | BAY AREA & BERLIN | MANUELA BOSCH, COLLABORATION ACTIVIST
Manuela has helped facilitate over 70 projects ranging from creative activism, education, media, HR, intentional communities, family business,  eco-villages, co-creative-spaces, agriculture, NGO's, start-ups, healing projects and various more purpose driven organisations since 2010 and she has trained hundreds of entrepreneurs and change-makers in authentic-brand workshops and Dragon Dreaming project design.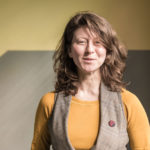 FACILITATOR BAY AREA | FYODOR OVCHINNIKOV, CO-FOUNDER AND MANAGING PARTNER OF THE INSTITUTE FOR EVOLUTIONARY LEADERSHIP.
The Institute is a social enterprise that builds leadership capacity in public, private, and social sectors through cultural and institutional redesign. Fyodor is also Lead Instructor and Board Member of Oakland's cooperative business accelerator Uptima Business Bootcamp and the driving force behind the prestigious Entrepreneurship Practice Award. Fyodor helps define and promote the role of entrepreneurship in creating a more just, sustainable, and flourishing world. Fyodor is a member of the Stanford Executive Circle and a founding member of the Evolutionary Leadership Community.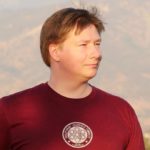 FACILITATOR BERLIN  | MICHAEL SILLION AKA CAPTAIN FUTURE GUIDES CHANGE-MAKERS IN EXPLORING AND NAVIGATING FUTURE BY DOING.
Through workshops, content production, strategic inquiries, co-creation experiments, and bridge building, Michael is setting in motion the ontological designing of tomorrow in the transition period here on Spaceship Earth. Michael is currently mastering his training skills under the mentorship of American humanist and evolutionary thinker Manuel Manga through the Evolutionary Leadership Community. Michael developed frameworks like Flourishing Me, runs the Captain Future Show, and cross-pollinates ideas among cutting-edge organizations and schools of thought such as Theory U, Strong Sustainable Business Models, and Impact Playground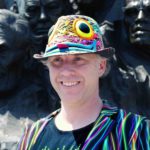 ORGANIZATION & SPACE FACILITATOR | SVEN KUTZ AKA HUGE IS A SOCIAL ACTIVIST, SYSTEMIC COACH AND CO-FOUNDER OF VANILLA WAY.
His passion is about communication and human relationships. Huge is mediator and studies systemic coaching with Institute for Systemic Impulses (ISI) Berlin. He is working since over 13 years with organizations in the cultural sector, especially in counterculture and with artist collectives in organizational and team development. His life path is about facilitating and creating space for community and inner growth. He is fascinated by the self-organization principles of nature and also studies those by taking care of bees and by helping Vanilla Way change agency network to flourish. Huge is the eldest brother of 13 siblings.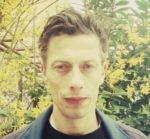 ***
// THE CO-INCUBATOR HAPPENS IN COLLABORATION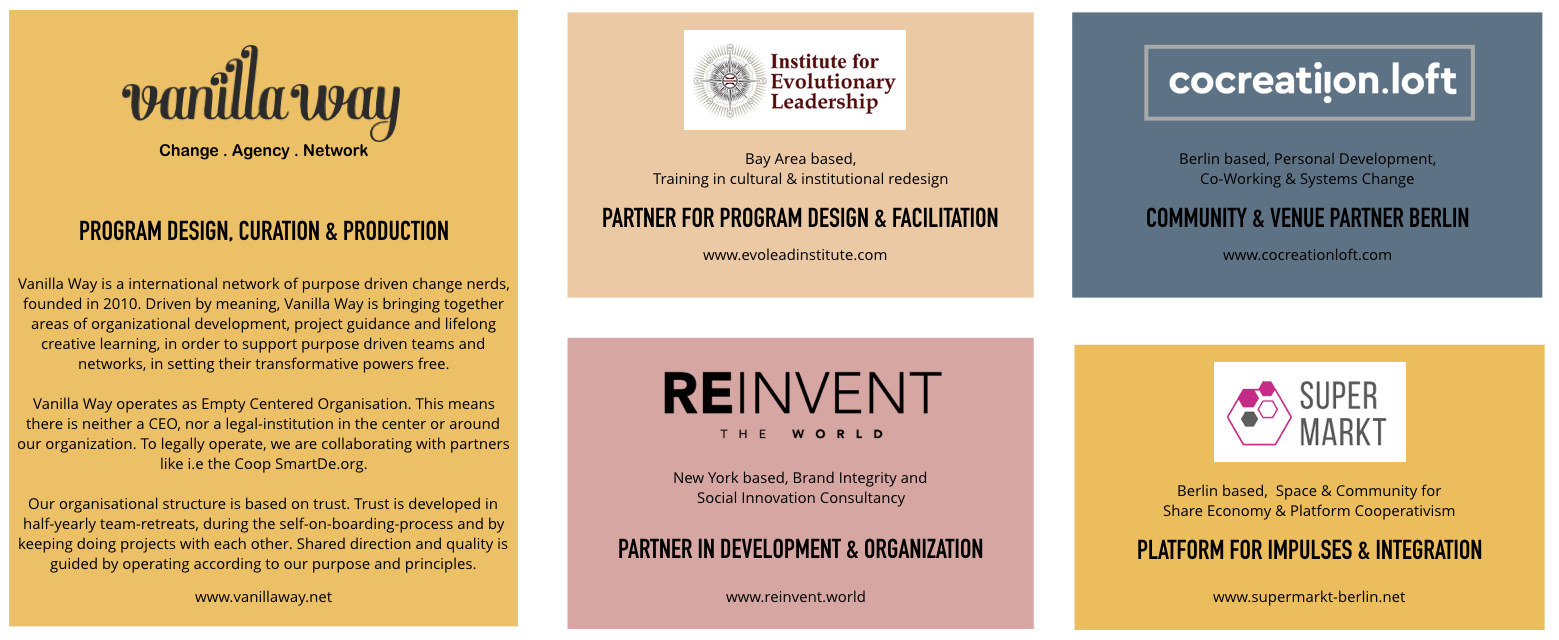 www.vanillaway.net
PROGRAM DESIGN, CURATION & PRODUCTION
Vanilla Way is a international network of purpose driven change nerds, founded in 2016. Driven by meaning, Vanilla Way is bringing together areas of organizational development, project guidance and lifelong creative learning, in order to support purpose driven teams and networks, in setting their transformative powers free.
Vanilla Way operates as Empty Centered Organisation. This means there is neither a CEO, nor a legal-institution in the center or around our organization. To legally operate, we are collaborating with partners like i.e the Coop SmartDe.org.
Our organisational structure is based on trust. Trust is developed in half-yearly team-retreats, during the self-on-boarding-process and by keeping doing projects with each other. Shared direction and quality is guided by operating according to our purpose and principles.
PARTNER FOR PROGRAM DESIGN & FACILITATION
Bay Area based,
Training in cultural & institutional redesign
COMMUNITY & VENUE PARTNER BERLIN
Berlin based, Personal Development,
Co-Working & Systems Change
PARTNER IN DEVELOPMENT & ORGANIZATION
New York based, Brand Integrity and
Social Innovation Consultancy
PLATFORM FOR IMPULSES & INTEGRATION
Berlin based,  Space & Community for
Share Economy & Platform Cooperativism
***
//APPLICATION PROCESS
The Collaboration Incubator *2018 is limited to 12-14 participants.
We are aiming for a diverse group (background, origin, gender, etc.) and are running an application process based on prerequisites like experience in movement building, facilitating transformation and community organizing.
Our 2018 dates are:
Berlin MAY 11-13
San Francisco JUNE 15-17
Berlin OCTOBER 5-7
San Francisco OCTOBER 26-28
Our application process in closing about 7 weeks prior to each event:
March 18, 2018 for Berlin Incubator in May
April 22, 2018 for San Francisco Incubator in June
August 19, 2018 for Berlin Incubator in Oct
September 9, 2018 for San Francisco Incubator in Oct
***
//VENUES
VENUE SAN FRANCISCO BAY, USA
Kit Pappenheimer provides us with their beautiful earthy loft right at the waterfront at the San Francisco Bay
323 Western Drive, Richmond, 94801
San Francisco Bay, Pt Richmond, USA
www.kitpappenheimer.com
VENUE BERLIN, GERMANY
Co-Creation Loft provides us with their stunning loft right in the vibrating heart of Kreuz-Kölln, near Landwehr-Canal
Schinkestraße 9. 12047
Berlin – Neukölln, Germany
www.cocreationloft.com
***
//LANGUAGE
Our course language will be English. We aim be inclusive and encourage the use of simpler words and slower speech.
***
// CONDITIONS FOR PARTICIPATION
We offer several payment options in the spirit of inviting diversity of backgrounds as well as financial and non-financial contributions. Participation in more than one 3-day event is welcome and possible but not requested.
| | | | |
| --- | --- | --- | --- |
| BERLIN | Per Session Fee | Venue & Food | Total Costs |
| Full-Paying | 610 € | 190 € | 800 € |
| Reduced-Fee | 320 € | 190 € | 510 € |
| Co-Responsible Fee* | gifts | 190 € | 190 € + gifts |
.
| | | | |
| --- | --- | --- | --- |
| San Francisco | Per Session Fee | Venue & Food | Total Costs |
| Full-Paying | 790 $ | 270 $ | 1060 $ |
| Reduced-Fee | 330 $ | 270 $ | 600 $ |
| Co-Responsible Fee* | gifts | 270 $ | 270 $ + gifts |
Venue & Food costs include organic vegetarian meals:
2 x lunch, 4 tea-breaks and 2x dinner and additional snacks.
All costs include 19% MwSt (Germany) and 10,25 VAT (CA, USA).
Accommodation is not included.
We are happy to help you finding an appropriate place.
*JOIN OUR CO-RESPONSIBILITY GROUP
Everyone who likes to become – or already is – deeper involved in the development, organizing, documenting and community building of the Collaboration Incubator, could join at no defined program-costs.
Those are at the same time invited to take financial co-responsibility in any form, that invest in the future of our program and community.
The financial co-responsibility group will meet in a special session (on the evening of the 2nd day). In this session we will give an overview on finances and participants share what they like to give back (time, money, resources, appreciation). Participants will also have a say in distributing any given surplus.
***
CONTACT US
info@vanillaway.net
call/text +49 (177) 372 2580
or+49 (178) 1669566
www.vanillaway.net
FLYER FOR YOUR DOWNLOAD